Jonah Stiennon Joins Cloud Grey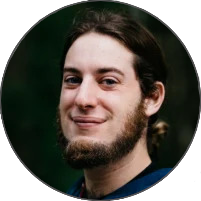 Cloud Grey is pleased to announce that Jonah Stiennon (GitHub, LinkedIn) has joined Jonathan Lipps (Cloud Grey's founding principal) as the firm's first partner. Jonah has a long history with Appium, having been one of the first people hired by Jonathan to work full-time on Appium at Sauce Labs, in the initial days of the Sauce Labs Open Source team.
Despite having taken a few years to pursue other opportunities, Jonah still sits in the top 10 Appium contributors by commit count. More recently, you may have noticed Jonah contributing some posts to the weekly Appium Pro newsletter (for example, an epic guide to Getting Started With Appium For iOS Real Device Testing). We, and the Appium project, are excited to have someone with such history and context rejoin the industry and get hacking on Appium again.
It's not just the Appium community at large that will benefit from Jonah's involvement, however. Cloud Grey's clients will also be glad to hear of the additional bandwidth we will have for trainings, strategy consulting, and other services. For Jonah's part, he's excited for the opportunity to put his open source prowess to work, and directly help solve client problems as part of Cloud Grey:
"I'm excited to be re-entering the Software Test Automation industry, and looking forward to working with Jonathan and Cloud Grey. This is a big step for me personally, and I look forward to applying my skills and knowledge towards leveling up all the QA and software test professionals who comprise our community."
Everybody please give Jonah a hearty welcome! And if now is the time you've been waiting for to get some help putting your mobile automation in order, don't hesitate to contact us.